JongKind Service medemblik 
We have long-standing business relationships with many of our clients. They know they can always rely on us for reliable and well-integrated systems at a reasonable price. That applies to our refit projects, new-built projects, maintenance and repairs.
Our Mallorca office serves an increasing demand, and our teams offer worldwide support to our customers.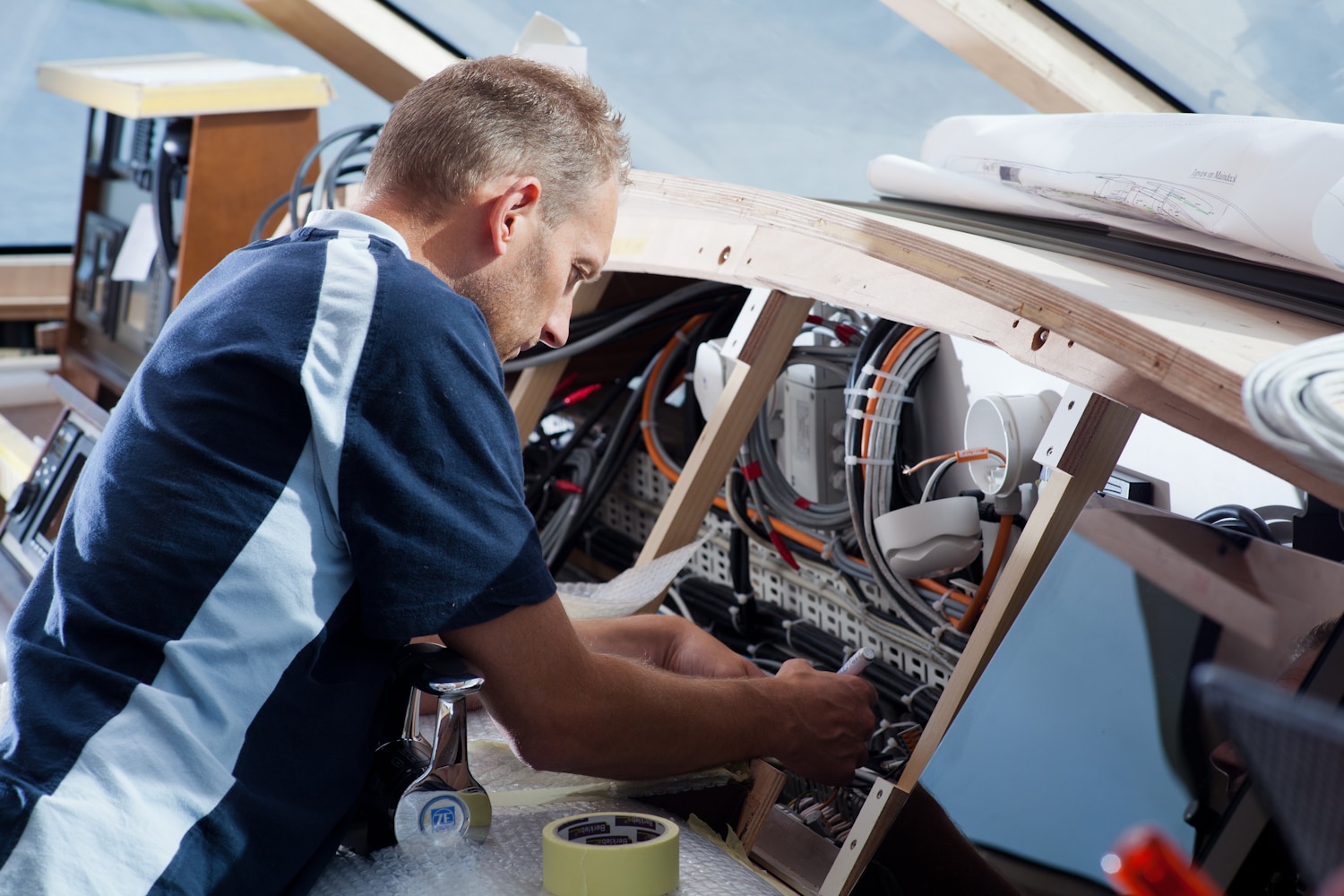 Flexibility, efficiency and focus
CJ engineers, develops, sells, installs, repairs and maintains technical systems: energy, navigation & communication, fluids & air, hydraulics & control/steering, alarm & monitoring, propulsion and aerosol fire extinguishing. When all systems are installed by one party this optimizes the integration. CJ delivers spare parts globally that can be ordered via a user-friendly ordering system. CJ distinguishes itself by offering a high degree of flexibility, efficiency and focus.
Cornelis Jongkind switched to D & D scheepsinstallatietechniek B.V. which, among other things, carries the trade name "Jongkind Service Medemblik and is affiliated with the Metaalunie" The Metaalunie conditions apply to the agreements with us. Click here for terms and conditions.
Tel : + 31 (0) 227-570166
info@jsmedemblik.com
Jongkind Service Medemblik
Breek 30
1671 GE Medemblik
Nederland
Opening hours:
Business days - 8.30 - 16.30.
Please give us a call to schedule an appointment, so that we can take our time to help you.
SWIFT code RABONL2U
IBAN code NL06RABO0316007420
BTW nr. NL857206321B01