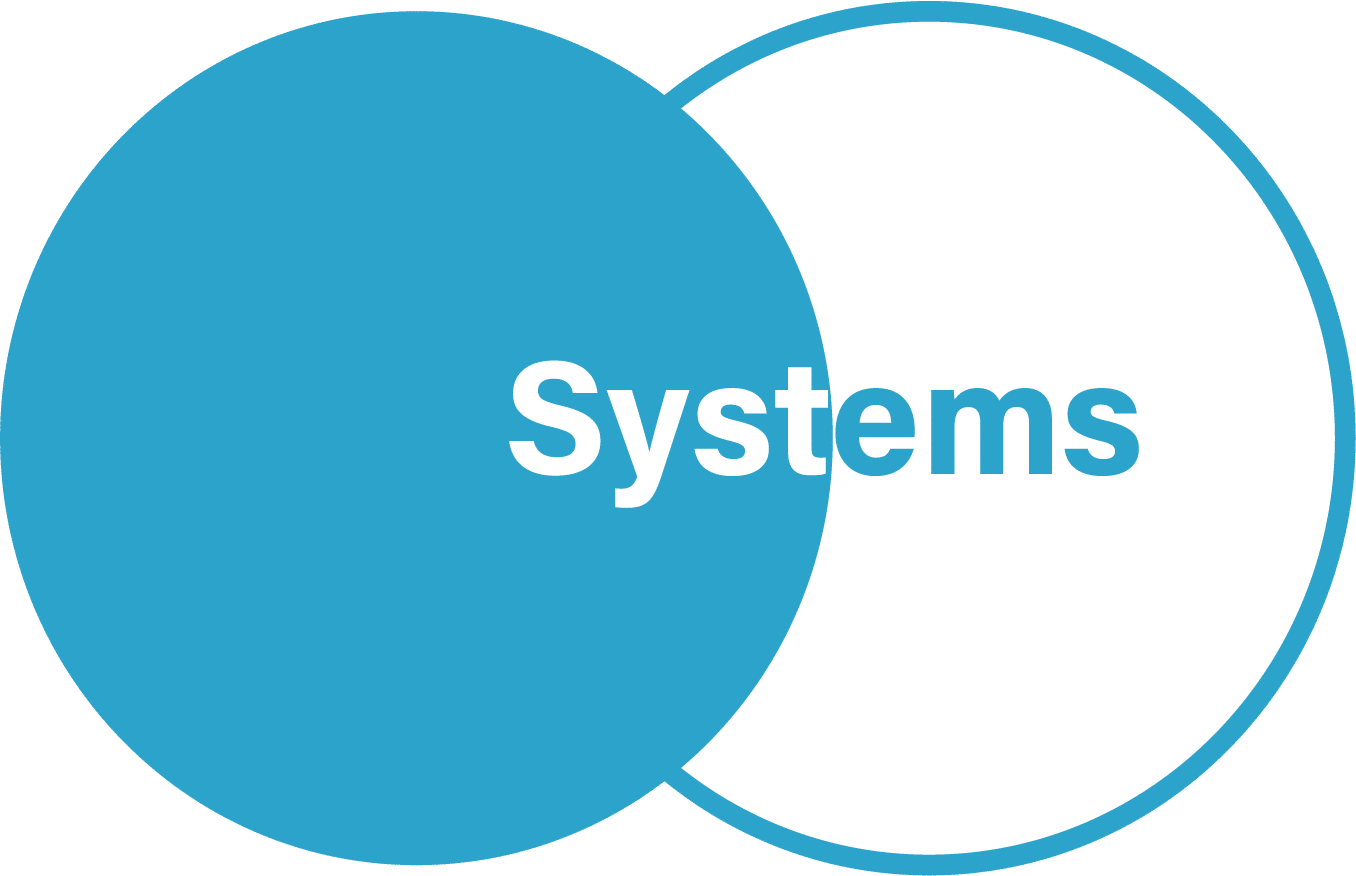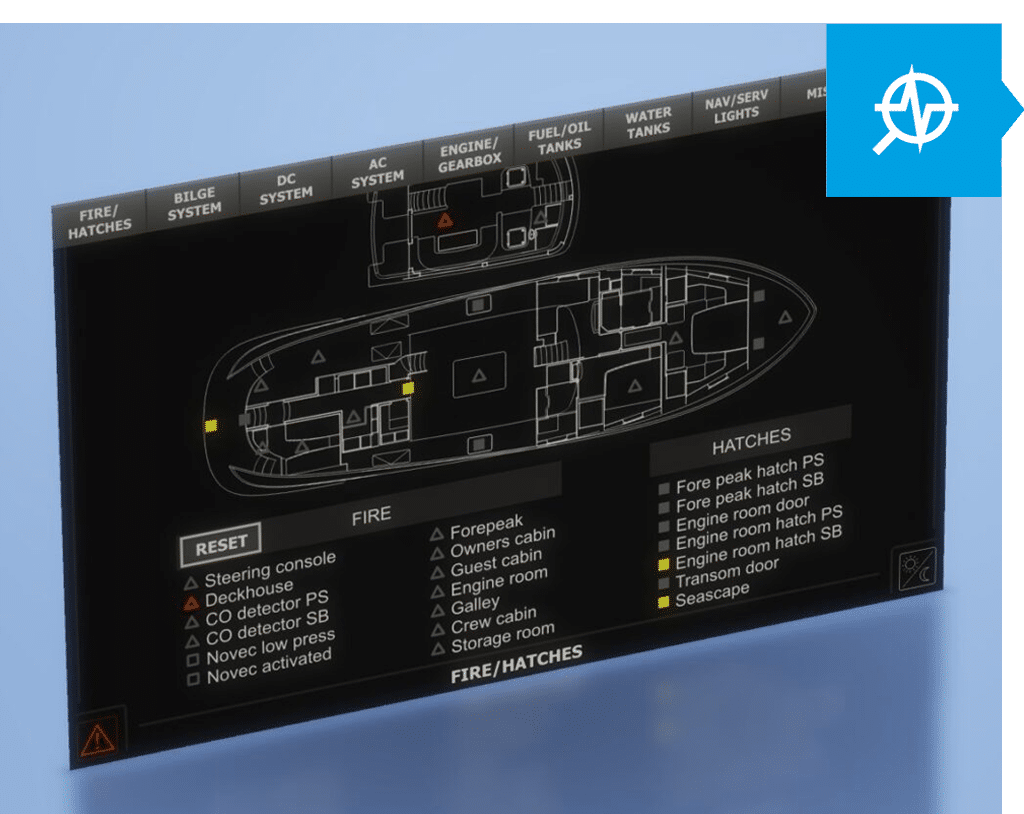 Alarm & Monitoring (A&M) systems are not only effective to check and control systems on board, but they also save costs and weight. Our A&M engineering team has installed these unique and user-friendly systems on many yachts. Touch screens are installed at central points in the yacht to ensure that the owner and crew can operate and monitor the systems on board. Simplicity, intuitive operation and industrial product standards create comfort, reliability and make the systems resistant to failures and breakdowns.
CJ delivers entire liquid and air systems, such as for fuel, drinking water, waste water, seawater, clean oil, waste oil, bilge water, hydraulics, exhaust, ventilation, air conditioning, fresh air and heating. The systems are designed in house by our engineers based on our experience on hundreds of projects that include a wide range of circumstances in which all types of vessels, such as (luxury) sailing and motor yachts, working ships, sloops, RIB's and houseboats, must perform.
Depending on your needs, all installations can be designed and built in compliance with the requirements set by inspection services such as Lloyd's Register of Shipping, American Bureau of Shipping, MCA, Bureau Veritas, Det Norske Veritas, or Dutch Shipping Inspectorate (IL&T).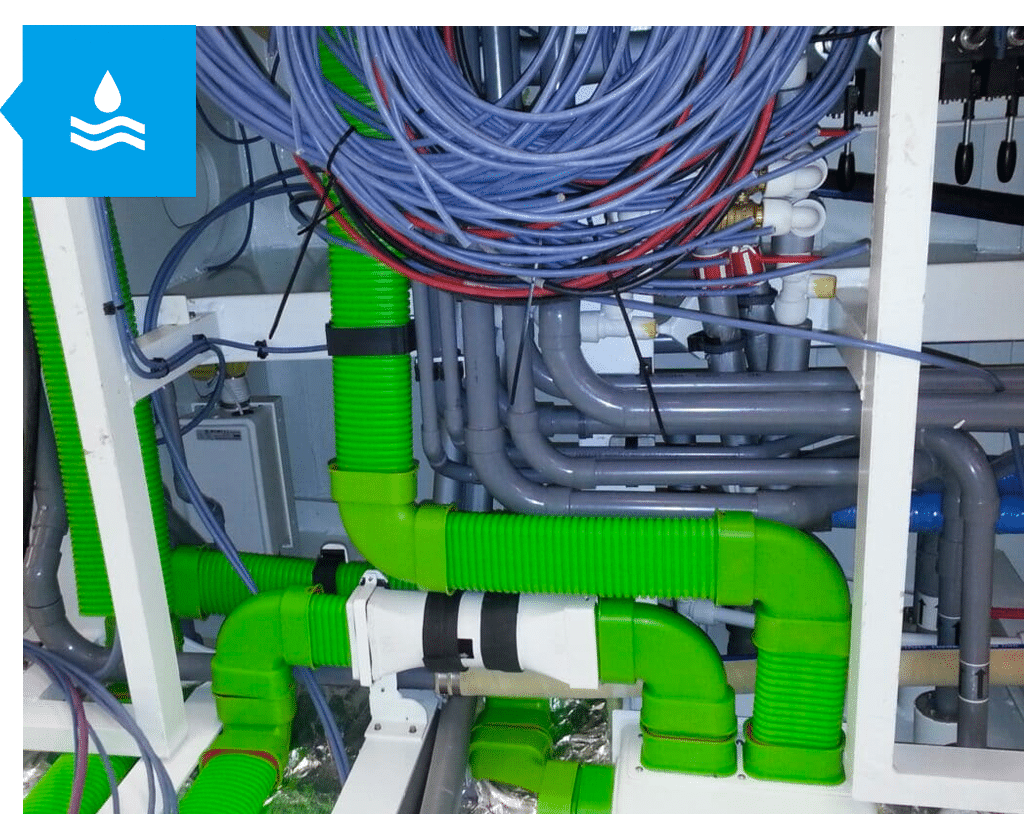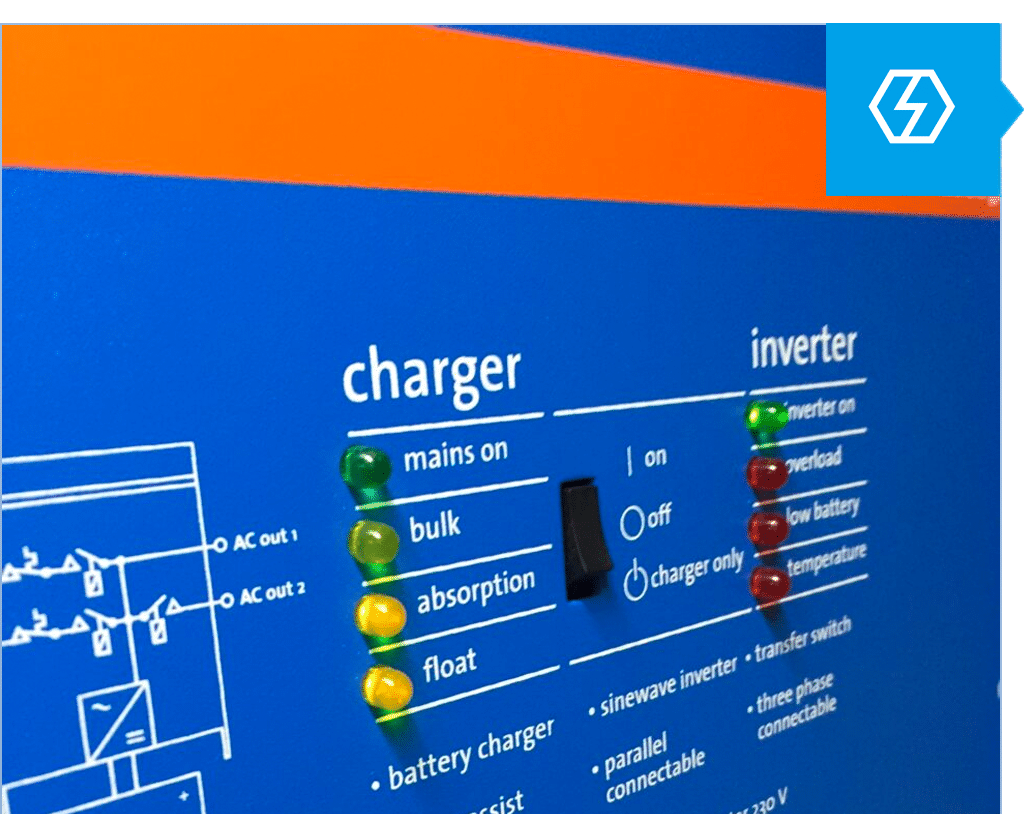 Cornelis Jongkind delivers integrated energy systems, electricity systems and parts of these systems that are accustomed to the needs of the end-user. Since 1987 we gained work experience on hundreds of vessels and yachts.
As we unite all disciplines under one roof, there is a constant development and improvement of the systems and their integration. For each function/requirement we offer suitable solutions, and the responsibility for the system as a whole lies with us. This includes the following: alarm & monitoring, custom and standard control panels/dashboards, cabinets with switches and fuses, entertainment, generators, domestic appliances, loaders, convertors, separating transformers, shore power convertors, master keys and drainpipes for cables, cables, wires, transit points on deck and in partitions, network, lighting, interior and exterior switch systems, sun and wind energy.
CJ can design and install installations in compliance with the guidelines of all major notifying bodies such as Lloyd's Register of Shipping, American Bureau of Shipping, MCA, Bureau Veritas, Det Norske Veritas, or Dutch Shipping Inspectorate (IL&T).
Aerosol fire extinguishing systems
Aerosol extinguishing systems are fire extinguishers that we have been working with for a long time and that we have very good experiences with. It concerns a very effective and high quality fire extinguisher with a competitive price that has its origins in aerospace. In contrast to fire extinguishers based on gas it is not harmful for human health and the environment. It isn't corrosive and does not withdraw oxygen from the air (so the engine will keep running).
Aerosol fire extinguishers are rising silently within the maritime world. Worldwide more and more notified bodies and maritime inspection services recognise the advantages of aerosol as compared to the conventional gas extinguishers. 
The aerosol systems that we use are not kept under pressure ('condensed aerosol') and 'stand alone' with automatic or manual activation depending on the class requirements. Furthermore it is a very effective product for at the source security (housing of generators, electricity cabinets, reading desks, pc's, screens, dryers, and all sorts of small spaces where fires can start).
CJ delivers the propulsion driving train from its design (in cooperation with the supplier) to its installation, and delivery of spare parts and maintenance (for large systems in cooperation with partners).
We have extensive experience with among others the brands Yanmar, Steyr, Scania, Volvo, Lugger, MAN and Perkins. Concerning the propeller systems we have worked with fixed propellers, controllable pitch systems, folding propellers and fearthering propellers delivered by the most renowned suppliers such as Hundested, Westmekan, Exalto, Gori, Maxprop, Varifold and Flexofold.
For the bow and stern thrusters CJ offers both electric and hydraulic solutions with brands such as Sidepower and Lewmar.
Tel : + 31 (0) 227-570166
info@jsmedemblik.com
Jongkind Service Medemblik
Breek 30
1671 GE Medemblik
Nederland
Opening hours:
Business days - 8.30 - 16.30.
Please give us a call to schedule an appointment, so that we can take our time to help you.
SWIFT code RABONL2U
IBAN code NL06RABO0316007420
BTW nr. NL857206321B01